Latest News
Latest News
New Warehouse
We as a logistics service provider have various facilities related to supply chain. We are currently operating warehouses at Biagama, Sapugaskanda and Seeduwa all close to Colombo Port. These warehouses are equipped with latest technology and supported by our warehouse experts to provide seamless service.
Yard Reefer Plugging Facilities
'From January 15 2021 we have increase our Reefer plugins by 14 making a total of 51 plugging points. Six plug points come with automated controlled timers while all the plugin points have power monitoring and two-way plugging systems.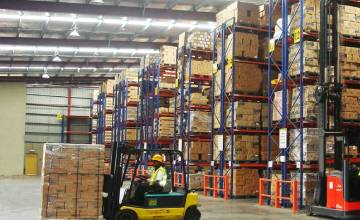 Bonded Warehouse Operations
With effect from March 2020, through Crown City Developers (Pvt) Ltd (CCD), a Group Company of Abans we have begun to offer another service vertical through services under 'general public bond' approved by Sri Lanka customs.